9 Fun Winter Date Ideas To Keep The Spark Alive This Season
The winter season is upon us, bringing the crisp chill of the night and the promise of a new adventure. And this is a great time to make unforgettable memories with your date and, possibly, soon-to-be partner. So if you've been looking for winter date ideas, you're in the right place. Whether your winters are mild or snowy, we have your back. Here are 9 fun winter date ideas that will add spark and joy to your relationship this season.
1. Go ice skating Nothing says romance like ice skating with your special someone. There is something truly magical about stepping onto the ice and gliding around hand-in-hand with your date. Whether you're a seasoned skater or a newbie, it's a fun and unique way to spend time together. The winter air will be crisp, creating the perfect atmosphere to huddle close and hold hands. The lights add romance and sparkle, reflecting off the ice to create a twinkling effect. Surrounded by the sound of laughter and music as you skate around the rink together, you may even spot a few snowflakes falling around you, adding to the enchantment of the moment. If you're both beginners, this is a fun time to learn something new. Just remember not to take it too seriously and don't worry about slip-ups. After all, those make the best stories to laugh about in the future. So don't let the cold weather keep you away from this wintertime tradition. Get out there and enjoy the magic of ice skating with your date this winter.
2. Take a cooking class Another fun winter date idea is to take a cooking class together. Head out to a cooking class with a local chef or, if you prefer to stay in, choose a virtual cooking class from some of the world's best chefs, like Gordon Ramsey's Masterclass. Cooking classes are the perfect way to share a collaborative experience, bond over something creative, and savor the delicious results of your labor. Imagine cooking side by side, the smell of spices and herbs filling the air, your laughter echoing in the kitchen as you work together. Not to mention the enjoyable challenge of learning something new. Try authentic homemade Italian pasta or, if you're feeling more adventurous, pick a new and exotic cuisine you've never tried before.
3. Go axe throwing Axe throwing is quickly becoming the new favorite activity for adventurous couples looking for a unique way to have fun and bond. Imagine this: you and your date walk into an axe throwing venue, take some practice swings, and then show off your skills in a friendly competition. After a few practice rounds, you and your date start to get the hang of it. You can see the determination and excitement in each other's eyes as you both challenge each other to beat your respective records.
The tension in the air is palpable, but it's not just the competition that keeps you both on your toes. Every successful strike of the axe is met with cheers and hollers of joy, and before you know it, you're both having the time of your lives. axe throwing is a great way to get creative, explore your competitive side, and show your date how much fun you can have together. Plus, who knows, maybe you'll discover a hidden talent in the process!
4. Try wine tasting If your winters are mild, visiting a local winery is an excellent way to spend an afternoon with your date. There's something so romantic about the whole experience - from the moment you arrive, the setting is perfect for a special day. You can stroll through the vineyard, taking in the lush green of the vines, the smell of the grapes, and the sun warming your skin. As you explore the winery, you can learn about the winemaking process and history, while sampling different wines. But if it's too cold for a trip to a winery, why not bring the experience home by planning a wine-tasting date in your living room instead? Create your own wine-tasting experience and you'll find yourself immersed in the world of flavors and aromas. With a wine-tasting kit from MCV Wines or the many other options available online, you can learn about your partner's preferences and tastes in wine. Choose from a range of reds, rosés, whites, or sparkling and spice things up by designing a theme - from the sun of California to the flavors of France.
5. See a comedy show Did you know that laughter stimulates endorphins? And shared laughter might be a pathway toward developing a more long-lasting relationship! So, this winter, take your date to a great comedy show. It's a great way to spend quality time with each other while laughing and giggling together. Whether you decide to go to a comedy club or an improv show, both offer a great evening full of fun and entertainment. At the comedy club, you can enjoy a romantic dinner and drinks while watching the show. An improv show is a great way to add a bit of spontaneity to your date night. You never know what jokes or scenarios the performers will come up with, so you and your partner can have a great time guessing. The improvisers will often incorporate audience members into their scenes, so make sure you're prepared to be part of the show! No matter which type of comedy show you choose, it's sure to be an enjoyable and memorable evening. You and your partner can have fun while spending quality time together and creating great memories that will last long after the show is over.
6. Plan a romantic movie night Planning a movie night is a great way to enjoy a cozy winter night with your special someone. What could be more romantic than that? A movie night allows you to connect with your partner in a comfortable and inviting setting. Whether it's a classic like Casablanca or a romantic comedy, you'll have plenty of time to chat and laugh together. It's easy to create the perfect romantic atmosphere for your movie night. Start by dimming the lights and setting up fairy lights or candles. Add cozy blankets, pillows, and maybe even some popcorn to make it extra special. You can even create a special playlist of your favorite songs to get you in the mood. Once the atmosphere is set, all you need to do is pick out the perfect movie, pop some popcorn and enjoy! Creating a romantic movie night is a great way to connect and make special memories. So why not give it a try?
7. See a play Going to the theater can be a thrilling and immersive experience, one that you and your date will remember for years to come. Not only is it a great way to show your appreciation for the arts and culture, but it's also a great way to create a lasting memory with someone special. Whether it's a classic play or a modern work, a light-hearted comedy or a dark drama, there's something for everyone. What's more, the theater itself is a storybook all on its own. From the grandiose decorations to the stimulating atmosphere, the theater is a place of mystery and wonder. You can take a tour and explore the history of the theater, or simply sit back and marvel at its beauty. This is the perfect opportunity to share stories with your date and create special memories.
8. Try a new dessert cafe If you and your date are looking for a romantic and delicious way to spend an evening together, visiting a new dessert cafe is the perfect option. As soon as you walk through the door, you are met with the sweet smell of freshly made cake, crepes, and waffles. You can spend quality time with your date while indulging in something flavorful, whether it's a classic ice cream sundae or a unique waffle creation. Share sweet treats, create memories, and spark conversations about your favorite desserts. You can also take advantage of the cafe's special events. Take a coffee tasting to learn all about the different beans, or try a baking class to learn how to make some delectable desserts. It's a great way to have fun together and explore something new.
9. Watch a hockey game If you and your date are hockey enthusiasts, winter is the perfect season to experience the thrill of a live hockey game. Imagine feeling the cold air on your face as you and your date settle into the arena and the buzz of anticipation grows around you. The lights come up and the crowd roars as the teams take to the ice. Every pass and play is exciting, and, before you know it, you'll both be on the edge of your seat. If you and your date are looking for something a bit more unique and intimate, you can always consider attending an amateur game at a smaller local arena. This allows you to support your local community and discover local hockey talent in a more relaxed atmosphere. No matter how you choose to experience it, watching a hockey game with your date will be an exciting and memorable experience. So why not bundle up, get your tickets, and enjoy a winter evening filled with hockey magic?
Find Someone Special This Winter
The professional matchmakers at It's Just Lunch use intuition and your preferences, not algorithms, to curate high-quality matches and arrange fun first dates for singles worldwide. For over 30 years, they've set up more than two million first dates and counting. Get in touch with a matchmaker to learn more.
Related Articles
Let's face it: there's no shortage of challenges that singles face when it comes to the dating scene.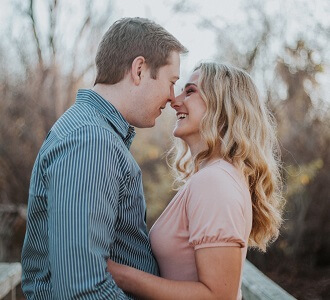 Sun-kissed days of summer are here, and the air is filled with the promise of new beginnings - and special connections! If you're looking fo