6 Smart Reasons Why You Should Hire A Matchmaker in Toronto
It's Just Lunch is approaching it's 25th Year in business matching professional singles in Toronto looking for love. As the leading dating and relationship company in Canada, we are committed to providing our busy singles a smart and efficient solution to their dating challenges. When it comes to dating, we understand and appreciate how valuable your time is and how challenging it can be to find the time to devote to the search process. If you've considered professional matchmaking, we'd like to share 6 smart reasons why you should hire a matchmaker in Toronto sooner, than later!
Meet screened & qualified singles.
It's Just Lunch Toronto has matched thousands if professional singles in the last 25 years. We are responsible for thousands of successful dates, hundreds of marriages and quite a few Its Just Lunch babies! The key to our success begins with our screening process. Unlike online dating, we meet each and every person who joins It's Just Lunch at our Toronto office located at 8 King Street east, 5th floor. It's a fact that many people lie about their age, height and income online which is why it makes it far more challenging to meet online dating than it is to let us verify our members information.
Save time.
It's hard enough for professional singles to get things done in their work day , let alone squeeze time in for dating and planning their dates. As a member of It's Just Lunch we do all the work for you when it comes to date planning, co-ordinating and of course, introducing you to someone compatible. Dating using our service is smarter and more efficient and you'll spend less time being frustrated and more time enjoying the company of someone over lunch or cocktails and great conversation.
Save money.
Toronto is a busy city and our members really appreciate the value of working with a team of professionals who take their love life seriously. Matchmaking is an art form and requires special skills when it comes to pairing the right people together. We've learned that bad relationships can be quite costly. Spending time and money going on a series of bad dates with people who you discover are not in line with your goals can be quite an expense. We save you money by matching you with singles in Toronto who are close to your area, share the same values and are on the same page when it comes to relationships. You won't feel as if you've wasted any more time or money on a bad date with the wrong person.
Work with experienced matchmaking professionals.
Let's face it, if you're successful in business you hate to admit when it comes to your love life you could use a little help. You may not be your best matchmaker. When it comes to matter of the heart, you don't always use your best judgment. Often times you choose singles based on initial attraction without knowing much about who they are or if you have anything in common. Experienced matchmakers are on your side, working with you to discover any dating road blocks or red flags. Our team of qualified dating and relationship specialists will curate better dates with compatible people and with more frequency. We have a solid reputation of servicing Toronto singles and a much larger database of professional singles in Toronto. Our members understand and appreciate the benefits of working with experienced love professionals.
Meet like-minded, compatible singles.
When you meet with an It's Just Lunch Matchmaker in Toronto, you will spend face to face time with an experienced relationship expert who will get to know you and understand what you are looking for in a great partner. We match singles together according to things that truly matter such as lifestyle, attitude, values and goals. Our mission is to have you on your best first date and last date with our proven matchmaking process. Throughout the years our members have been pleasantly surprised at how well we've connected them with someone who truly gets who they are.
Worry free dating.
With every day hustle and bustle in a big city like Toronto, you have enough to worry about. When it comes to dating, let us take the worry out of dating. At It's Just Lunch Toronto, all you have to concern yourself with is what to wear and arriving on time for your carefully selected and well planned date. We've placed thousands of couples on first dates that have turned into their last dates!
CLOSING OPTION:
In celebration of our 25th year of successful Matchmaking in Toronto, we are offering all of our new members a complimentary 1 hour dating & relationship coaching session with our in-house dating expert. Stop waiting and start dating! Call today to speak with one of our experienced matchmakers.
Related Articles
Let's face it: there's no shortage of challenges that singles face when it comes to the dating scene.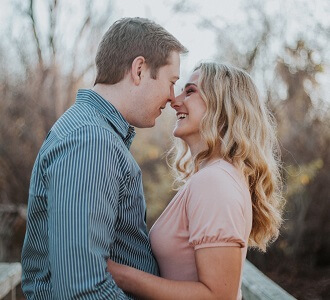 Sun-kissed days of summer are here, and the air is filled with the promise of new beginnings - and special connections! If you're looking fo