A Kensington Market outing as a First Date in Toronto?
Absolutely! But we're not talking just any old market. We're talking a whole neighbourhood.
Our Toronto Matchmakers are always here to help you plan, but if you'd like to plan a date on your own this is a spring or summer date suggestion. Going against a potentially stereotypical date at a posh restaurant in town, we think a lunch date in Kensington Market, the hipster, bohemian, neighbourhood known for its market atmosphere and its residents (from students to artists to poets and the like) would be fantastic. Spring, Summer of Fall, this Toronto neighbourhood is wonderful to spend some time at.
For lunch, we'd suggest the Portuguese restaurant Amadeu's. we love the fried shrimp in spicy sauce to start, followed by the Seafood Rice for Two (Lobster, Crab, Clams, Mussels, Prawn 
Shrimp, on a bed of rice with seafood broth)! The atmosphere at Amadeu's is just as the neighbourhood's, very relaxed and unpretentious. Of course, this idea is based on my tastes which can be different from you or your date. But most people enjoy a wide variety of things. And what Torontonian does not like Kensington Market? If seafood is not your thing, may we suggest El Trompo for very decent tacos. Who says a first date must be expensive? Lunch in Kensington Market can be as fun and enriching as lunch in Yorkville.
By the way, if your first date is on a Sunday in the summer and you choose Kensington Market, try to go on one of the Pedestrian Sundays when car access is restricted. It's a lot more fun then. There's a pedestrian Sunday every month from May to October.
After lunch, if things are going well and you want to spend more time together, walking around Kensington Market can be a trip. Especially if both of you are foodies. You can visit specialty cheese stores, spices and Latin American food products stores, a South American butcher or have dessert and espresso at gelateria Dolce Gelato.
Photo: Colourful Kensington Market
Photo Credit: Canadian and World Tourism (Cactus Rock NM)
Related Articles
Let's face it: there's no shortage of challenges that singles face when it comes to the dating scene.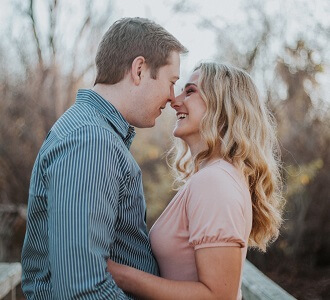 Sun-kissed days of summer are here, and the air is filled with the promise of new beginnings - and special connections! If you're looking fo